Week in Review: 06 June 2022 - 12 June 2022
Hundred days of Russian invasion of Ukraine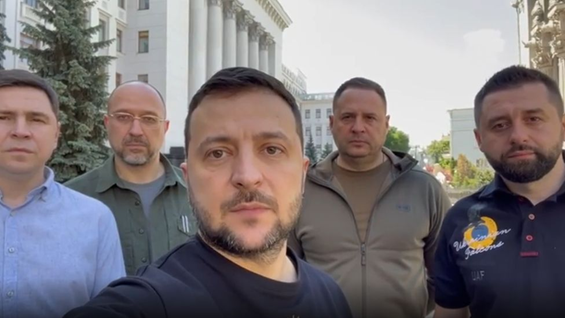 Source: https://www.bbc.co.uk/news/world-europe-61684560
As the hundredth day of Russia's invasion of Ukraine approached on Friday, June 3, President Volodymyr Zelensky praised his military's actions, saying they had repelled Moscow's attack.
Mr Zelensky was addressing outside the presidential palace in Kyiv, flanked by top advisers, and reiterating a video message he sent at the start of the conflict. He said that Ukrainian troops had "accomplished the seemingly impossible" by stopping "the second army of the world".
Later, the Ukrainian President commented on Telegram that Russia has been "unable to achieve any strategic purpose" and has instead resorted to "shift its powerlessness on civilian infrastructure and people."
Dmitry Peskov, a Kremlin spokesman, retaliated, saying that "some gains have been accomplished" and claimed the "liberation" of some regions from what he described as Ukraine's "pro-Nazi armed forces."
Several foreign leaders, including EU Commission President Ursula von der Leyen, praised Ukraine's resistance at the hundred-day mark, saying the "bravery of Ukrainians earns our respect and admiration."
By Deeplaxmi Patil - Batch 20-22
Boris Johnson survives vote of no confidence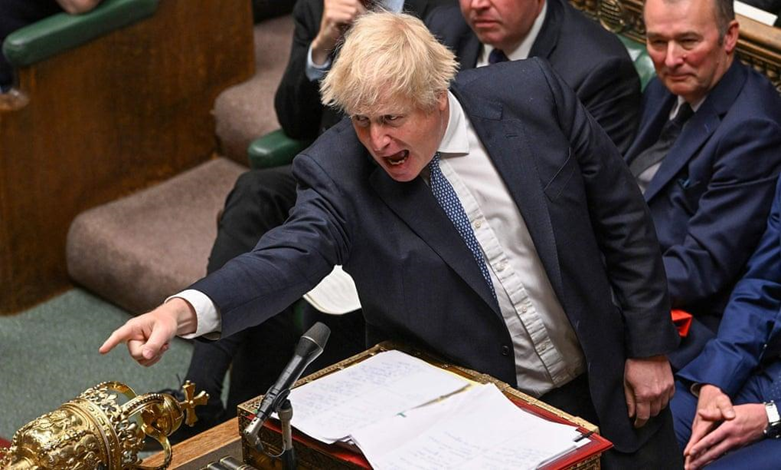 Source: https://www.theguardian.com/politics/2022/may/25/boris-johnsons-partygate-remorse-lasts-all-of-30-seconds
British Prime Minister Boris Johnson survived a no-confidence vote on 6 June, securing enough support from his Conservative Party to remain in office despite a rebellion that left him a weakened leader with an uncertain future. He won the backing of 211 out of 359 Conservative lawmakers, more than the simple majority needed to remain in power, but still a significant rebellion of 148 MPs.
Known for his ability to shrug off scandals, the charismatic leader has struggled to turn the page on revelations that he and his staff repeatedly held boozy parties that flouted the COVID-19 restrictions they imposed on others. But concerns came to a head after an investigator's report late last month slammed a rule-breaking culture inside the Prime Minister's Office in a scandal known as "partygate." Support among his fellow Conservative lawmakers has weakened as some see the leader, renowned for his ability to connect with voters, increasingly as a liability rather than an asset in elections.
By Samanya Sharma - Batch 20-22
The obliteration of India's Soft power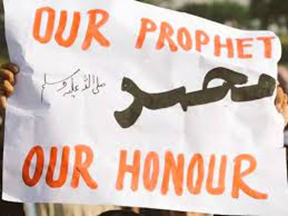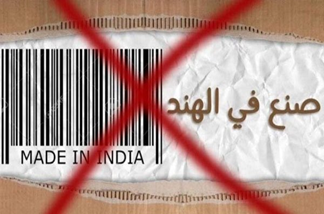 Source: https://newsjani.com/arab-countries-protest-and-boycott-campaign-against-blasphemous-statements-of-bjp-leaders-news-jani/ , https://www.news9live.com/opinion-blogs/west-asia-key-to-indias-big-power-ambitions-islamic-world-cant-be-ignored-175002
"A serious destruction Of Indian soft power is taking place," cautioned former Ambassador Navdeep Suri in an interview with the Print. The comment came in response to the diplomatic embarrassment that India had to face as a result of the egregious remarks passed by a BJP leader, Nupur Sharma, against the Prophet Mohammad. Since then, India has faced the ire of the Islamic world. While the Grand Mufti of Oman came down heavily against these remarks, countries like Saudi Arabia issued a public statement. Others like Iran, Qatar and Kuwait summoned Indian ambassadors to register their displeasure. Even though the diplomats and MEA rushed into damage control by promptly issuing a "six points memo" and labelling Sharma and Jindal as "fringe elements". The retributive "boycottQatarAirways" trend on Twitter clearly showed how a virulent mobocracy is corroding Indian diplomacy and foreign policy. It is important to understand that Indian "soft power" is rooted in a vibrant socio-cultural fabric that celebrates secularism and diversity. India can emerge as a global power only if it practises at home what it preaches abroad, the spirit of "Vasudhaiva Kutumbakam".
By Amba Wattal - Batch 20-22
Tale of the Indo-Pacific

Source: https://www.newindianexpress.com/world/2022/jun/08/defence-infrastructurebeing-set-up-by-china-near-india-border-alarming-us-army-commander-2463277.html , https://www.thehindu.com/news/international/eastern-ladakh-border-row-china-says-us-is-attempting-to-add-fuel-to-the-fire/article65510538.ece
On June 8 2022, US Army Pacific Commanding General Charles Flynn stated that China's destabilising and corrosive behaviour in the Indo-Pacific area is just not helpful and that some of China's build-up of defence facilities along its border with India is concerning. It was revealed in May 2022 that China is constructing a new bridge in a territory controlled by it surrounding the strategically important Pangong Tso lake in eastern Ladakh, which might aid its military in swiftly mobilising soldiers in the region. In the border areas with India, China has also built infrastructures such as highways and residential areas. When questioned about the India-China frontier stalemate in Ladakh, Flynn told reporters, "I believe that the activity level is eye-opening, and I believe that some of the infrastructure that is being created in the western theatre command is alarming." The Chinese Army's Western Theatre Command borders India. Flynn stated that when one observes China's military capability in all fields, one must wonder why it is even required at all and that China should be pushed to vocally share its intention for the use of the same. He went on to say China's behaviour and the build-up near India's border should concern everyone. A day after Flynn's statements, the Chinese Ministry of Foreign Affairs (MoFA) reacted strongly, saying that US officials are adding "fuel to the fire" and "pointing fingers," calling it a "despicable act." Their Spokesperson, Zhao Lijian, stated that the border dispute is between India and China and that both parties are ready and capable of resolving it through dialogue.
By Aishwarya Nagar - Batch 20-22
South Korea's New Hardliner Approach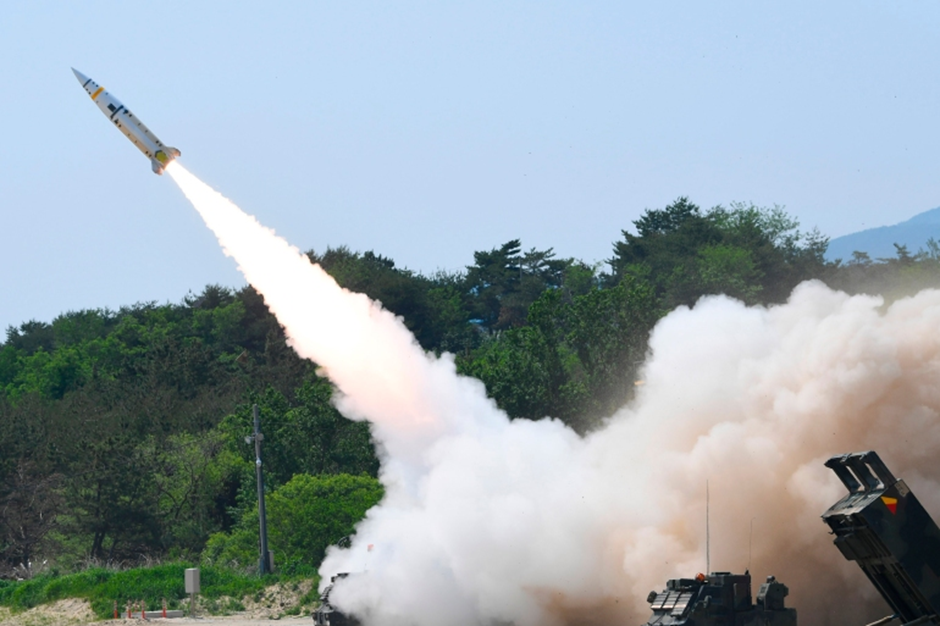 Source: https://www.aljazeera.com/news/2022/6/6/s-korea-us-fire-eight-missiles-in-response-to-n-korea-tests?taid=629d632d802cad0001f6e805&utm_campaign=trueAnthem%3A+Trending+Content&utm_medium=trueAnthem&utm_source=twitter
The new administration in South Korea under President Yoon Seok-youl is set to proceed with a hardline approach toward North Korea. In the most recent case, responding to North Korea's ballistic missile launches, South Korea and the USA launched eight surface-to-surface Army Tactical Missile Systems (ATACMS) on 6 June 2022. Since the beginning of this year, multiple missile launches conducted by North Korea have caused the new administration to respond to aggression with aggression.
President Yoon has announced that going forward, South Korea will have a stern response to any provocation from North Korea. Following the Joint Summit with President Joe Biden in Seoul in May, South Korea has immersed itself in joint military exercises with the USA and has decided to upgrade its combined deterrence posture.
Visibly strengthening ties between the USA and South Korea remain a cause of concern for North Korea. The region is experiencing a heightened security dilemma, with enhanced missile launches by the North and an assertive response from South Korea. This would further deviate the chances of any diplomatic talks aiming at establishing peace and maintaining security on the Korean peninsula.
By Kaira Vartak - Batch 20-22
First highway between China and Russia gets unveiled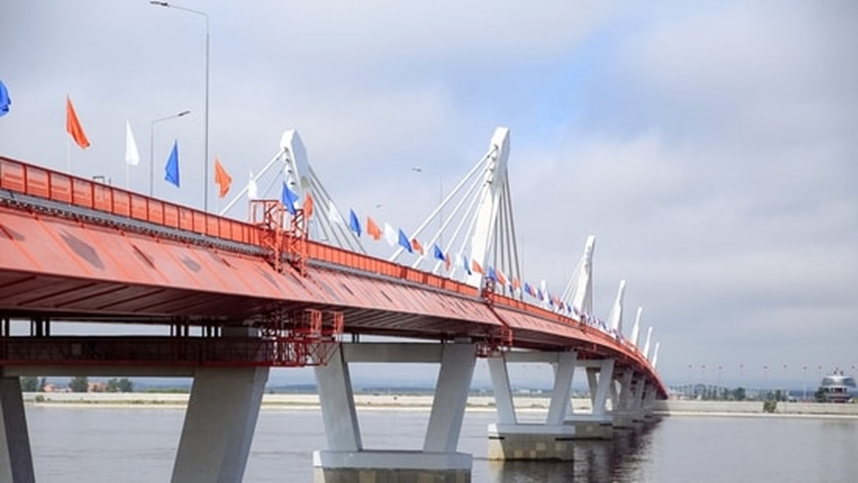 A view of the first border bridge over the Amur River linking the Russian city of Blagoveshchensk and the Chinese city of Heihe during its inauguration ceremony on Friday. (AFP)
Source: https://www.hindustantimes.com/india-news/evening-brief-russia-china-unveil-first-highway-bridge-and-all-the-latest-news-101654858410712.html
Amid Moscow's ongoing war with Ukraine, China and Russia have unveiled the first-ever road bridge between the two countries. The border between the two is marked by the Amur River, which links the Russian city of Blagoveshchensk and the Chinese city of Heihe. The bridge's construction was completed two years ago, but its inauguration was postponed due to the Covid-19 pandemic. The bridge unveiling comes at a critical point in the Russo-Ukrainian crisis, with Russia increasing its aggressive stance toward Ukraine. Once bitter foes during the Cold War, Moscow and Beijing have ramped up political and economic cooperation over the past years as both are driven by a desire to counterbalance what they see as US global dominance. Due to a lack of infrastructure in the past, China and Russia have lost out on their trade opportunities. Thus, the bridge acts as a step toward optimizing Sino-Russian trade relations.
By Sanjana Gupta - Batch 20-22
Organisation Islamic Countries slams India for controversial remarks on Prophet Mohammad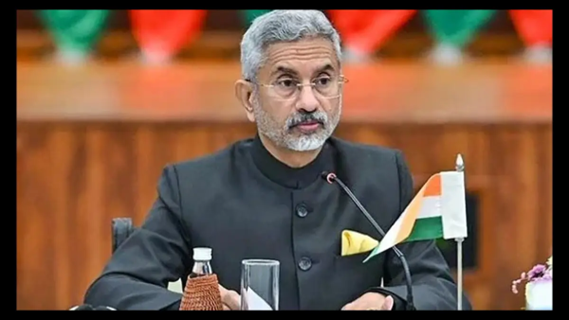 Source: https://www.outlookindia.com/national/india-slams-oic-over-its-kashmir-remarks-terms-them-unwarranted--news-197051
Islamic countries under the Organisation of Islamic Cooperation have slammed India after a controversial remark on Prophet Mohammad by the former spokesperson of the country's ruling party. In response, India has objected in a press statement. The countries like Saudi Arabia, Kuwait, Qatar, Oman, the United Arab Emirates, Iran and Pakistan expressed their objections to New Delhi at a bilateral level. New Delhi has tagged such comments by the member states as 'unwarranted and narrow minded' by targeting the 'vested interests' at play.
In a strong response, the official spokesperson of the Ministry of External Affairs, Mr Arindam Bagchi, has responded to the OIC's remarks and asked the OIC to revert to its 'communal approach'. The Ministry of External Affairs has maintained that strong action has been taken against the individuals. Vice President Venkaiah Naidu's visit to Qatar highlighted the 3C's, 'culture, cuisine and cinema' has been overshadowed by the current developments.
By Anirban Dutta - Batch 20-22