Week in Review: 11 July 2021 – 17 July 2021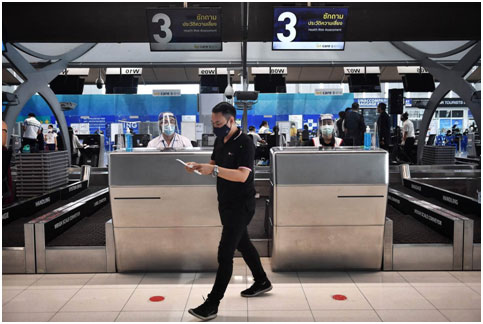 Thailand has been removed from the list of safe countries where tourists can enter the EU without restrictions as the coronavirus situation worsens.
The European Council, representing all 27member states of the European Union (EU), released a statement adding Ukraine to its White List, where it lifts travel restrictions for travellers to the EU. Thailand and Rwanda were removed from the list.
The European Union started closing its borders since last month and only necessary travel is permitted. But there has been an increase or decrease in countries or territories that can enter the EU without vaccination. Those who have been vaccinated from countries outside the EU can enter. Countries and territories to be considered on the list must have had fewer than 75new cases per 100,000population in the last 14days can always change depending on the situation of the epidemic of COVID-19within each country's vaccination progress and the EU's decision on how reliable each country's data is.
According to information from the European Centres for Disease Control and Prevention on July 4th. Ukraine has 18 new cases per 100,000 inhabitants, 97.3 in Thailand and 90.9 in Rwanda.
By WatthanaHinnok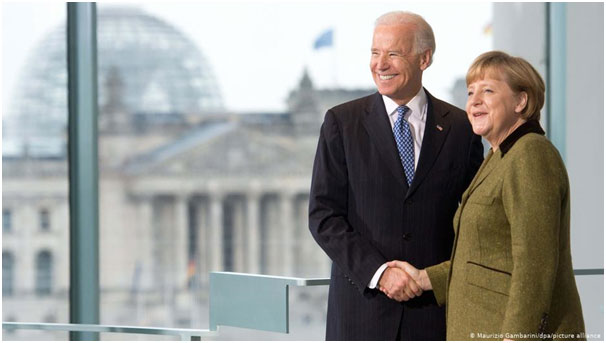 The US and Germany will stand together against Russian aggression, President Joe Biden said as he welcomed outgoing Chancellor Angela Merkel to Washington
Mr Biden said he had voiced concern to Mrs Merkel over a Russia to Germany gas pipeline, but they agreed Moscow cannot be allowed to use energy as a weapon.
The US president said the two allies also opposed anti-democratic actions by China.
Mrs Merkel, who has worked with four US presidents, is leaving office. We stand together and will continue to stand together to defend our eastern flank allies at NATO against Russian aggression, Mr Biden told Thursday's joint news conference with Mrs Merkel.
He acknowledged the two did not see eye to eye on the nearly complete $11bn (£8bn) Nord Stream 2 natural gas pipeline. The White House has said it will be used by Russia as leverage over Ukraine and other neighbours.
Good friends can disagree, said Mr Biden, who recently waived sanctions against Nord Stream 2.
The US president concluded by stating that, we will stand up for democratic principles and human rights when we see China or any other country working to undermine free and open societies.
By Deng Daniel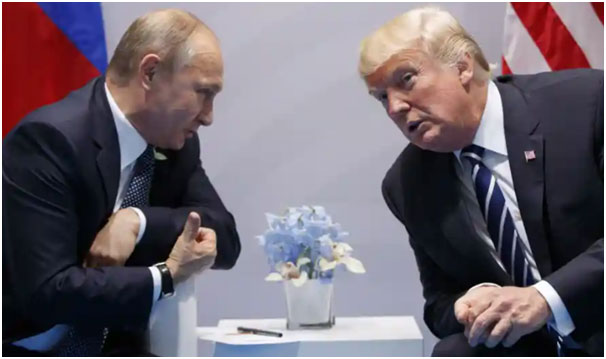 A major development this week was the emergence of the kremlin papers which are leaked documents that indicate Vladimir Putin had launched an effort in 2016 to interfere in the United States Presidential elections that saw the victory of Donald Trump. The papers state that Putin authorised a secret spy operation in the United States to support the victory of Donald Trump as he believed that Trump's victory would be the best outcome in favour of Moscow. The papers state that the Russian leaders believed this as they described Trump as 'an impulsive mentally unstable and unbalanced individual who suffers from inferiority complex'.
When confronted about the same, Putin's spokesman Dmitri Peskov dismissed all the information labelling it as fiction. He said that Moscow did deem Trump to be the better candidate but this does not imply that they interfered in the US democratic elections. The papers however state that the Kremlin possesses compromising material on Donald Trump although it is unclear what this material is but it is said to have been aquired during Trump's visits to Moscow prior to being elected as President.
The leak has received mixed responses with many being not surprised and several others stating that this does not imply that Putin did actually interfere in the elections. Further information is awaited before any solid conclusions can be drawn.
By Srishti Singh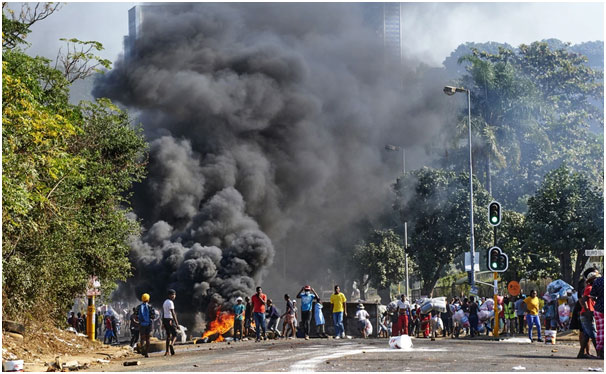 Former South African president, Jacob Zuma, began serving his 15-month prison sentence for the charges of contempt of court. Ever since then, the country has been in a civil unrest. This has resulted in a casualty of 72 lives, and arresting of more than 1200 people across South Africa.
People have been looting warehouses and stores, weapons have been piled up in stocks, food sources have been set ablaze along with fuel stations and network towers. All this has been done to cut off communication and any chance of movement away from the local community. This has been narrated by an Indian doctor residing in South Africa. He gave his letter to the press yesterday. The letter begins with the line – "I am writing to you not knowing if I or my family will be alive tomorrow." The UN has also expressed its concern about the violence taking place in South Africa. After the doctor's letter for help, the concern has risen for not just the Indian community in South Africa, but for local people in general.
By ShreyaGautam