Taliban, Afghanistan and the U.S. factor
Priyanka Rane

SSIS Batch 2020-22

30 February 2022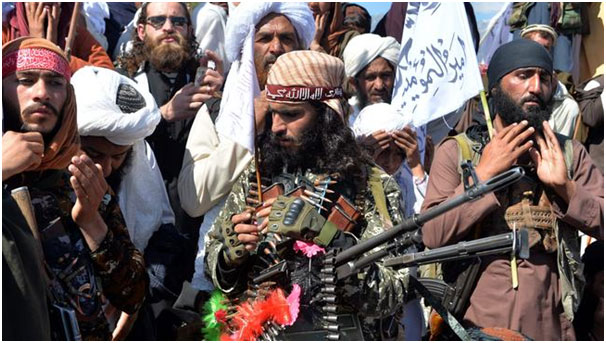 Source : https://cdn.newsapi.com.au/image/v1/f0965171d1cb6ee19b7417f8efb9b76f?width=650
For 20 years, the U.S. Army was stationed in Afghanistan. The America's longest war in Afghanistan was prompted by day's events with Taliban's refusal to hand over Osama bin Laden after 9/11 terrorist attack. Since then USA's involvement in Afghanistan has stretched from months to years. Until now, America has spent around $2 Trillion on the Afghan wars and has lost more than 47,000 civilians.
In February 2020, when Donald Trump was the President of USA, he started peace talks with the Taliban. The Trump's government urged Taliban to cut off its relations with terrorist groups such as al Qaeda, by assuring them that they will withdraw their troops from Afghanistan. On 29 February 2020, the U.S. and Taliban signed the deal to pave the way for the drawback of the troops and included the guarantee from Taliban that the country should not be used for terrorist activities.
In 2021, President Biden announced the apparent end to America's longest war. The President declared withdrawal of remaining troops from Afghanistan by 11th September 2021 on the 20th anniversary of the 9/11. The Biden Administration also mentioned that it will continue to supply all the military tools and equipment to maintain the Afghan forces, will provide humanitarian assistance and support the rights of women and girls.
Since, the withdrawal of U.S. troops is nearing the end, the Taliban is gaining a strong hold over the country.Taliban has become most powerful than it had ever been. Taliban has captured 90% Afghanistan's borders. Taliban has taken over 18 provinces out of 34 in Afghanistan within the duration of one month. The Taliban took over Kabul on 15th August 2021. With the violent acts of Taliban, Afghans are thronging to Kabul airport to leave the country. Meanwhile, Kabul is the only safe way for the United States of America for evacuating U.S. Embassy diplomats and officials. The Biden administration deployed 3000 U.S. troops for evacuation. The American evacuation does not apply to the vast majority of Afghan citizens.
With this chaos in Afghanistan, President Joe Biden will be addressing the nation on the U.S. evacuation of Afghanistan on 16th August 2021.
Afghanistan will begin with the Taliban effectively in control following the collapse of the Afghan government. The Afghan President Ashraf Ghani fled the country on 15th August 2021 reportedly travelling to Uzbekistan. The members of the Taliban held a press conference in the presidential palace, the militants mentioned that they will hold talks in the coming days on forming an Islamic government.
With Taliban's victory, the international system is blaming the cause on the U.S. But it will be too soon to blame U.S.'s decision to withdraw from Afghanistan and only President Biden's foreign policy objectives vis-a-vis Afghanistan will decide the future of these two countries.